When opportunity knocks and a global conference is held on your doorstep, Startup Central Victoria was delighted to head down to Melbourne for the #GEC2023. Here are just a few reflections from Kerry Anderson.
One of the joys of going to a global event for the first time, is not knowing what you don't know.
I didn't know that there would be so many opportunities to explore international partnerships. Trade consulates were out in force, hungry for companies looking to expand and offering incentives to those that may like to startup or scaleup.
What I did know, having previously met some of the speakers at other events, is that the Global Entrepreneurship Network lives and breathes the philosophy of ecosystem building. Something that we aspire to in Australia. Well done Dr. Chad Renando and GEN Australia for leading the charge and what an amazing Welcome to Country by Mandy Nicholson.
What do I mean by ecosystem building?
Successful entrepreneurs shared their stories to inspire other entrepreneurs and help supporters understand that their pathway is not always an easy one.
"There is never a bad time but there is bad timing." – Luke Anear, SafetyCulture
Skilled and knowledgeable people shared their wisdom on how to build a successful community of entrepreneurs, mentors and events that smooth the way for entrepreneurs and grow stronger economies. Without hesitation Andy Stoll from the Kauffman Foundation allowed me to introduce him to one of our pre-accelerator participants, Ivan Sun, and gave him some useful contacts.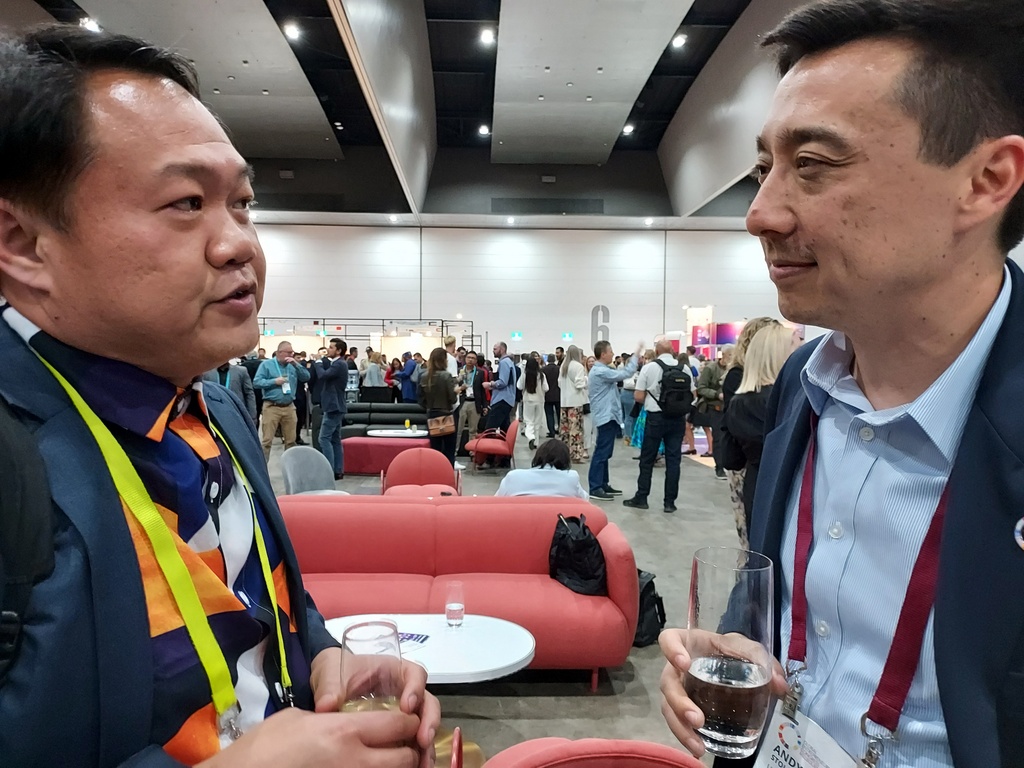 "Without ecosystems entrepreneurs have less chance of success." – Jeff Hoffman, Chair, Global Entrepreneurship Network said in the opening address. Then he gave me some top tips for mentors after another session in the corridor. That's the kind of guy he is.
WATCH Jeff's top #3 tips for mentors.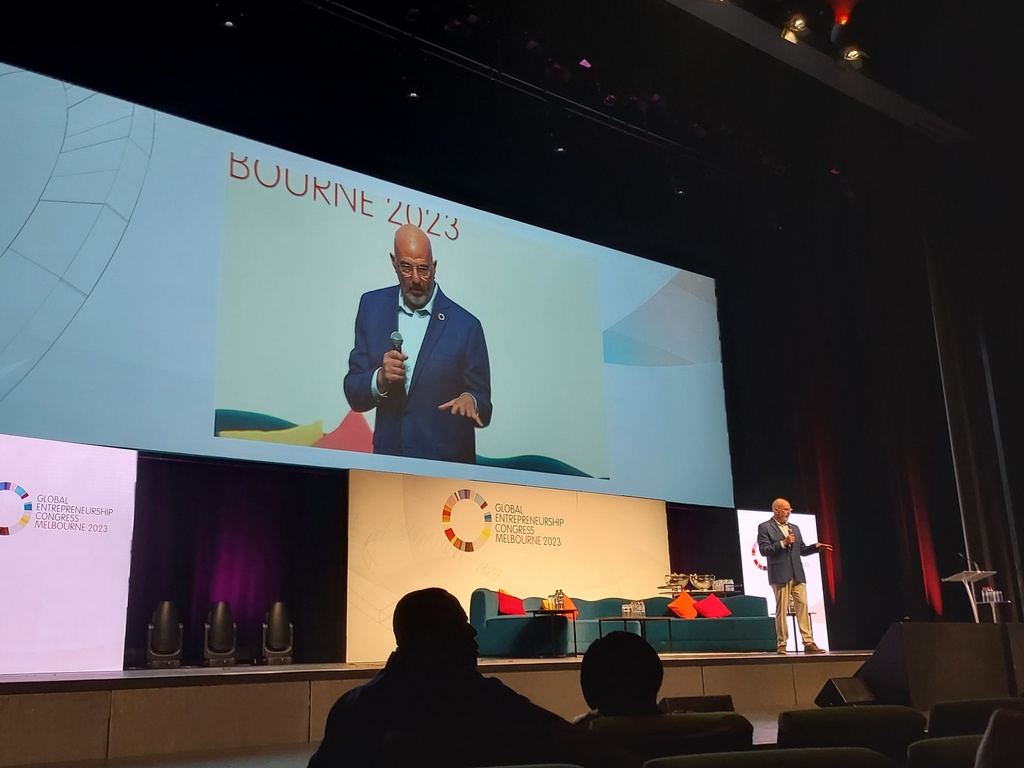 Policy makers discussed best practices and how they could assist countries less fortunate than others.
"Entrepreneurship represents the opportunity of human endeavor." – Jonathan Ortmans, CEO Global Entrepreneurship Network
For me, catching up with fellow ecosystem builders and sitting down at just one of many tables with representatives from Ireland, India, and the United States led to a stimulating conversation, connections and future possibilities.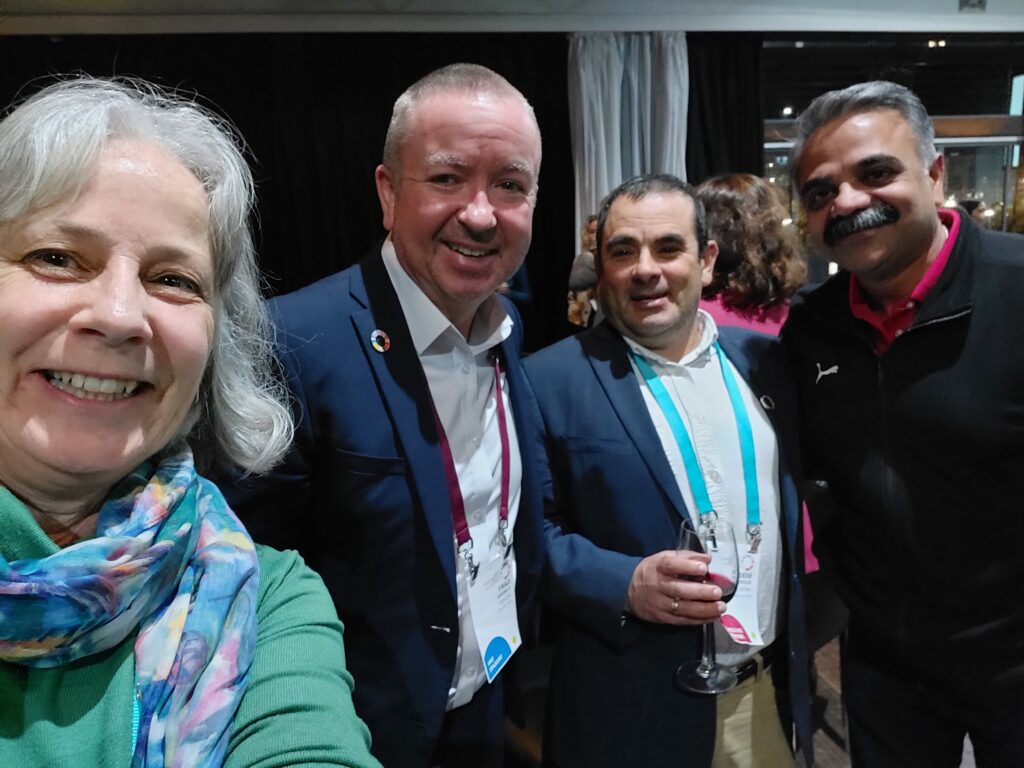 A global ecosystem may seem aspirational, however, as Saudi-Arabia's first female astronaut, Rayyanah Barnawi, reminded us at the closing ceremony:
"From space you cannot see any boundaries."
As those living on earth, we can only keep trying to overcome the man-made obstacles through global events like the GEC2023.
Connect with the Global Entrepreneurship Network