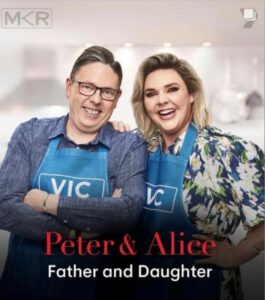 Small business brings with it a lot of pressure, but it was really hot in the kitchen at #MKR for the owner of Run Rabbit Run Cafe!
Café owner, Peter Bottomley from Castlemaine in central Victoria, recently found himself in the spotlight and very much under pressure when he and daughter Alice starred in the recent series of My Kitchen Rules. But did it equate to the pressure of transitioning from a career in banking to a small business owner in hospitality, dealing with a pandemic, and all those other small business pressures?
Peter provided us with another insightful business to business discussion with Startup Central Victoria.