Our aim is to provide a business to business meetup each month. Stay tuned for details of our next topic and speaker. And feel free to contact us if you have any suggestions.
Meetup: Creating Awesome in 90 Days
7.00pm Monday 29 August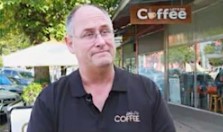 Founder of Lets Do Coffee Roasters and BOSS Coffee carts – Daniel Mackrell from the beautiful river town of Echuca – will share valuable insights into how he was able to create awesome in his business in 90 days assisted by his participation in the Startup Central Victoria Accelerator Program.
A finalist this year in the local business awards for a new business and creating a product for market in under 3 months, Daniel will share insights on how he was able to balance personal and business life as well as carrying out his duties as an elected councillor.
Daniel will also talk about his mind set before/during/after the lockdowns, how their family home was threatened, to being able to make decisions on what is next for the Mackrell family.
Please join us for another valuable business to business chat in the region.
Click here to register for this free session. 
Bendigo Developer Meetups
7.00pm 3rd Wednesday of the month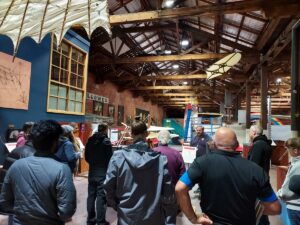 This regular meetup group is about forming connections between software professionals and other people who are passionate about technology. Anyone who is interested in software or even just the internet in general is welcome to join in the monthly discussions.  MORE DETAIL
WATCH RECORDINGS OF PAST EVENTS
Jackie's Startup Journey – 29 July
Connectivity & Telecommunication Tips for Rural Businesses with Grant Sutton – 22 June
Opportunities Forum with Caleb Maxwell, Vicki Lane and Ross Turnbull – 12 May
B2B & B2Gov Opportunities with Linda McNeill, Paul Sherwood & Noel Morton – 28 April
Scaling Up Your Business Sustainably with Adrian Kowal – 7 April
Selling Online with Elise Brown &  Suzanne Carroll – 6 April
Tech Development for Early Stage Founders Clinical Workshop with uSpark – 16 March 2022
Emerging Platform Trends with Steve Sammartino, Stef Cola & Marcus Turnbull – 8 March 2022
My Startup Journey with Maryann Thexton – 16 February 2022 
Women Entrepreneurs in Conversation: Data & Health with Lexi Randall-L'Estrange, Megan Gomez and Vicki Lane – 1 December 2021
Opportunities Forum – 30 September 2021